Last updated on August 26th, 2021
A generator is a great thing when you are in doing an outside project. It also can be the recreation purposes. As you are going to use the generator outside, it is essential to have a portable design. Otherwise, it will be a significant issue to carry and lift the generator. After researching different products and analyzing them, we found the Predator 2000 is the best. It comes with a standard power source so that you can use it for a variety of purposes. If you are confused about the product, just go through the Predator 2000 generator review.
The Predator 2000 is a quiet inverter generator that is lightweight and portable. It has three receptacles to plug in hand tools, lights, or other small electronics or appliances. It is powered by a 2.8 horsepower engine that uses unleaded gasoline.
The engine displacement is 79.7 cubic centimeters. It has a run time of 6 &1/2 hours with a 50% load capacity.
The sound rating for the Predator 2000 generator is 61 decibels. It has a recoil starter with a maximum of 2000 starting watts. It weighs only 47 pounds to make for easy portability.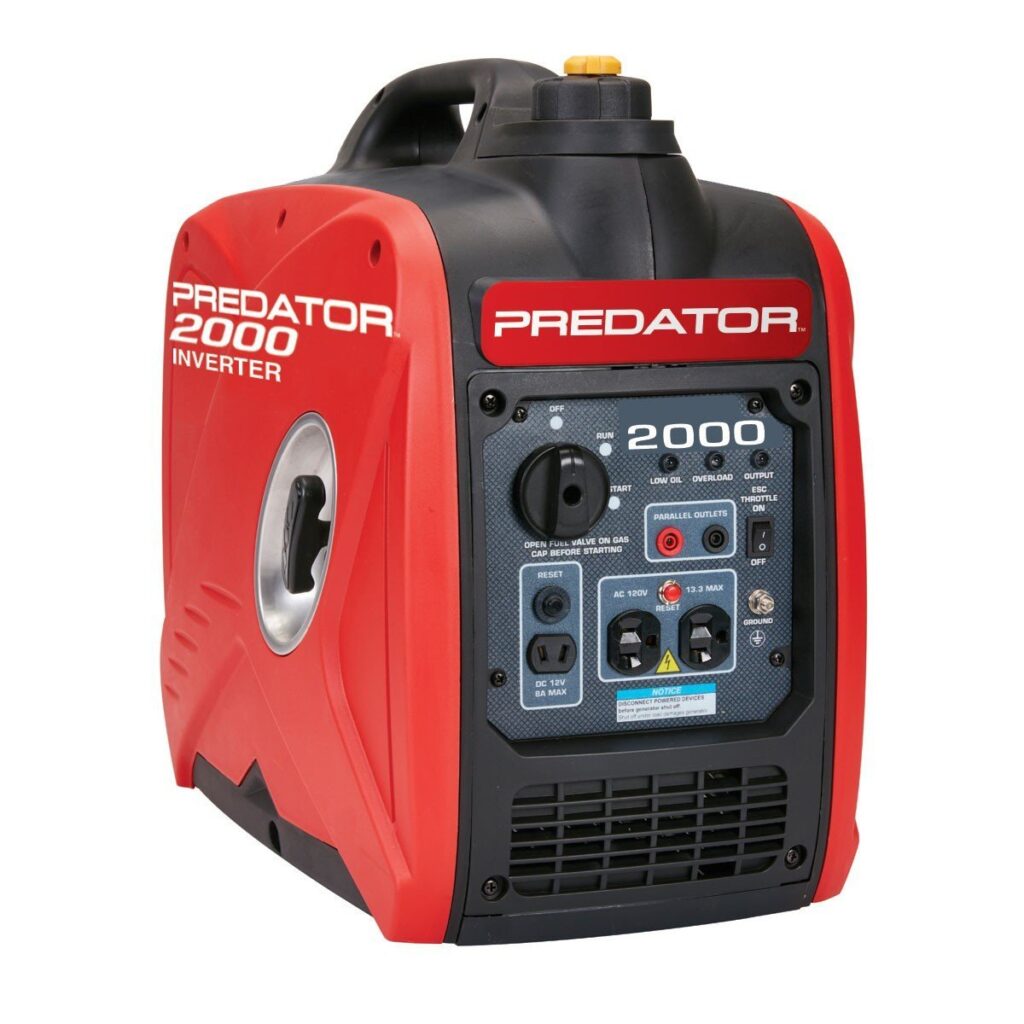 What are the Features of the Predator 2000 Generator?
Portable Design: Usually, the predator generators come with a heavy design. Most of them come in a hefty size. Unlike those models, the Predator 2000 comes with a portable design. So, you can carry the generator wherever you want. There is no hassle to move the unit here to there. Also, it is comparatively light in weight. It weighs only 54 pounds. So, when you need to lift the generator for moving somewhere, it is not going to be so hard.
Powerful Engine: It comes with a powerful engine that is helpful to do some massive works. It comes with a 79.7 cc engine that is air-cooled. This engine supplies a lot of power for a variety of projects. Also, it ensures the longevity of the generator. The engine has the conventional pull on the system. So, just pull the starter, and it will start supplying power. Unlike the old-fashioned products, it starts with the first pull.
Durable Construction: If you are tired of low-grade products, you should shift to this model of predator generator. It comes with durable construction. All components of this generator are made of high-grade materials. Also, it comes with professional assembling to ensure longevity. Because of this sturdy construction, you can continuously use this product without any hassle.
Double Power System: There is a unique RV Ready Predator Parallel Kit in the generator. It allows the users to connect a second predator 2000 to double up the power. That means you can increase the power up to 4000 watts. This is so helpful when you are doing some big projects.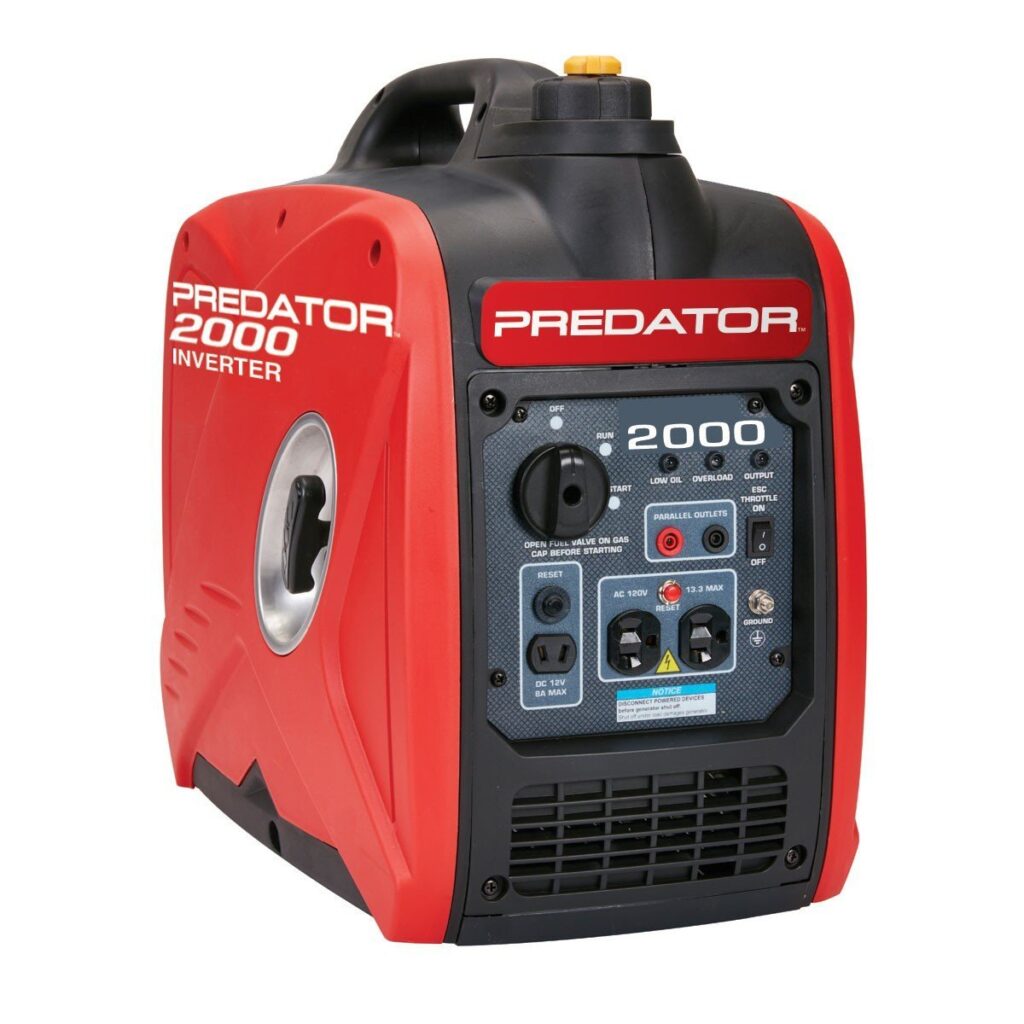 User-Friendly Design: Predator is famous for its user-friendly designed products. This predator generator is not exceptional from them. It also comes with an easy operating system. It has a 6-1/2 hours run-time at 50% capacity. Also, there is electronic overload protection. So, your generator remains safe.
Advantage
It is a portable generator with lightweight.
Sturdy construction to ensure the longevity.
Easy to maintain and doesn't require servicing regularly.
Fully enclosed high-impact housing system.
79.7 cc air-cooled OHV gas engine.
Comes with multiple outlets.
Disadvantage
It may take some extra time to rev up.
Ideal for only powering a few small appliances.
The fuel tank is not so large.
Final Verdict
In this predator 2000 generator review, you got the necessary info for this product. If you don't have to do so many massive works, you should go for this Predator 2000 generator without any doubt. Its price is also comparatively low. Overall performance is too high. So, if you need something portable, just order the product and enjoy it. Or if you need something powerful for your job site, then you may like to read this review about Predator 8750 Generator.